transformer services and support
ETEL's service division specialise in assessing, maintaining, repairing and refurbishing all distribution transformers, up to 3MVA.  We have experience in working on a wide range of products, including old or obsolete models from different manufacturers, and are proficient in both field and factory services and repairs.
Our team of transformer specialists will assess your transformer and advise on whether to refurbish or replace it.  An assessment will identify any issues with the integrity of the transformer tank, solid insulation, oil, ancillary components and protection devices.  Any issues of which could contribute to accelerated transformer aging or failure.
We can also provide a service for sustainably disposing of transformers at the end of their life, minimising the effect on the environment.
An assessment undertaken by our team can help your company understand the condition of your transformer fleet and can assist with cost effective optimisation, helping maximise the performance and life expectancy of your assets.
OUR SERVICES INCLUDE
Assessment and testing – Factory and Field services
Upgrade, repair and refurbishment
Oil sampling, analysis and diagnostics
Transformer disposal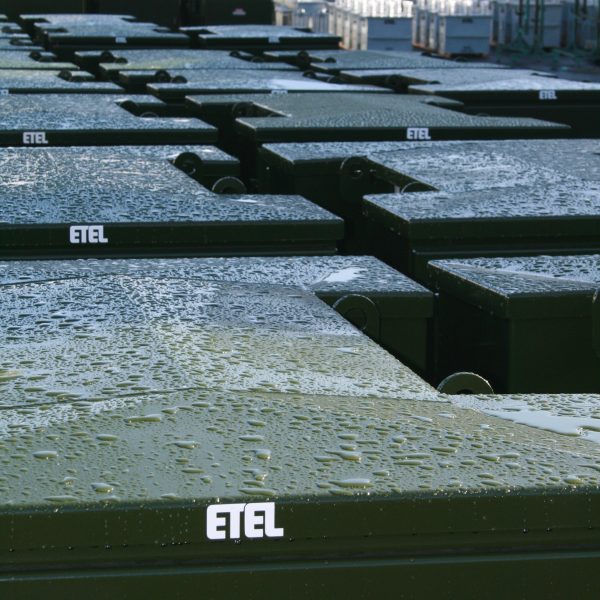 ASSESSMENT AND TESTING - FACTORY SERVICES
Performed at our purpose built service centres in Auckland and Perth
Undertake assessment to assess the integrity of:

Transformer tank strength and protective coatings
Internal winding insulation
Condition of tapswitches, bushings, oil dielectric strength and moisture content, cooling radiators, transformer core, internal earthing, pressure relief valves, thermometers, winding temperature indicators, metering CTs, protective fuses and other internal components, terminal connections to protective monitoring systems

Investigation into transformer failures to assist in root cause analysis
Perform tests to AS60076, comprising:

Ratio of all taps
Vector Group verification
Insulation Resistance Measurements
Separate Source Voltage Withstand Test
Double Induced Overvoltage Withstand Test
No Load Loss Measurement
Load Loss and Impedance Measurements
DC Winding Resistance Measurements
Partial discharge testing (AKL only)
Dielectric loss angle (Tan Delta)
Dissolved gas analysis and moisture level of oil
Sweep frequency response analysis
ASSESSMENT AND TESTING - FIELD SERVICES
Our specialist team can undertake assessment and testing services on site, Australasia wide – Australia, Pacific and New Zealand or further afield if required.
Portable test kits to perform tests to AS60076, comprising:

winding resistance
transformer ratio
insulation resistance
sweep frequency response analysis
dielectric loss angle (tan delta)
dissolved gas analysis testing
OIL, ANALYSIS AND DIAGNOSTICS
Oil condition, moisture content and dissolved gas analysis testing
Oil change
Oil filtration to remove impurities, hydrocarbon gasses and moisture – can be completed on site or in house
Retro-filling transformers with alternate and / or environmentally friendly fluid
Scrap oil disposal
UPGRADE, REPAIR AND REFURBISHMENT
Performed at our Auckland and Perth Service Centres, with minor works performed at our Melbourne site
Full scale refurbishment
Leak repairs
Fabrication repair and retrofit works on transformer tanks
Repainting tanks to specified protective coating system
Drying and removing moisture from solid insulation
Replacement of damaged parts, including bushings, tap-switch handle, pressure release valve, oil gauge, thermometer, oil drain valve, enclosure panel etc
Upgrade or replacement of switchgear fittings
Upgrade or replacement of protection devices
Transformer oil supply
TRANSFORMER DISPOSAL SERVICES
Reuse of components, including stocking a range of obsolete parts no longer available or produced
Recycling / scraping of metal parts
Removal and recycling of oil using sustainable practices